ManhatPro Expands Professional Music Organization with West Coast Chapter
New York City-Based
Networking/Mentoring/Education Community Launches
San Francisco Chapter, Spearheaded by Composer Steve Horowitz
Contents:

ManhatPro: "East Meets West"
New York Event: February 29th
San Francisco Launch Event: March 7th
About Steve
About ManhatPro
ManhatPro  Application Info (see sidebar)
Why Join Manhatpro? (see sidebar)
East Meets West
NEW YORK/SAN FRANCISCO – February 1, 2012: 
The Manhattan Producers Alliance (
www.manhatpro.com
) (ManhatPro), a media education, professional mentoring and networking community for music professionals, announced that it has launched a West Coast chapter. Based in San Francisco, the new ManHatPro West will be headed by GRAMMY-winner Steve Horowitz (
Super Size Me,
Nickelodeon Digital).With the opening of ManhatPro West, the reach of ManhatPro continues to evolve to an organization of national and international scale, collaborating in person and online.  Northern California-based composers, sound designers, and other music professionals can now enjoy a direct link with ManhatPro's dynamic NYC chapter, joining members in locations ranging from Brazil to Michigan, who are staying connected with Webinars, videoconferencing and other online tools.Members of ManhatPro West, which stands as the first regional chapter outside of NYC, will be able to participate in national ManhatPro happenings, as well as the many local events created by Horowitz, a prolific TV/film/online composer whose credits include
Super Size Me
and Nickelodeon Digital, and his colleagues.ManhatPro was founded in 2005 by NYC-based composer Joe Carroll (Jim Henson Company, Nickelodeon, Disney, WGBH). Inspired early on by his creatively enriching experiences in the buzzing NYC studio culture, Carroll started ManhatPro to renew the collaborative benefits of that workflow in today's personal studio-centric – and often isolating — production environment
Comprised of both senior level professionals and emerging talent, ManHatPro members meet and communicate regularly to share connections, knowledge, and studio time/space. Preferred access to publishing, licensing, music library, marketing/PR, legal and financial resources represent additional privileges of ManhatPro's cost-effective membership.
"The Bay Area music community is very active and very diverse," Steve Horowitz says. "My hope with MPA West is to harness some of that energy, and create a link between the East Coast and West Coast media markets. Games, film, TV, the Cloud, and other emerging sectors are blurring together to create a new media distribution landscape — we feel strongly that a vibrant coast-to-coast connection helps all audio and media professionals to stay ahead of the curve."
ManhatPro membership is cost-effective, with eligibility for both full- and part-time composers, producers, sound designers, audio engineers, programmers and other music industry professionals. Membership can be applied for at www.manhatpro.com, or by emailing [email protected].
Manhatpro Quarterly Meeting: February, 29th at Soundtrack New York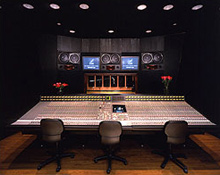 Our quarterly member meeting will take place at
Soundtrack Studios
 (Cold Play, Linkin Park, The Departed, Sex in the City), 7pm on February 29th. The first half of the meeting (7-8PM) will be open to non-members, prospective members and interested parties. To attend you must RSVP below. 7-8PM will be a closed meeting for ManhatPro members conducted both live and via videoconference and will include reports from members in New York, Brazil and San Francisco.Wednesday, February 29th, 2012 from 7:00 PM to 9:00 PM (ET) at Soundtrack 936 Broadway, NYC 
Click here to RSVP
San Francisco Launch Event (at GDC): March 7th, at Thirsty Bear

Our first West Coast event will take place Wednesday, March 7th at the Game Developers Conference. Join us 5PM, at the  
Thirsty Bear
, 661 Howard Street 
San Francisco, CA 94105
 Telephone: (415) 974-0905) Schmooze, meet some of our members and learn more about ManhatPro West.

       About Steve
Steve Horowitz is a creator of odd but highly accessible sounds and a diverse and prolific musician, with an output spanning the worlds of film, television, games, concerts, and recordings. In addition to his ground breaking work with Nickelodeon Digital and his film and television scores (Super Size Me, Casino Cinema, I Bet You Will, Nickelodeon), he also records and tours with his band The Code International. Steve won a Grammy award for engineering the multi-artist True Life Blues: The Songs of Bill Monroe [Sugar Hill], 1996's winner for best bluegrass album. Steve studied composition at Cal Arts and has received performance underwriting and commissions from numerous organizations. For more information on Steve Horowitz, visit
www.thecodeinternational.com
.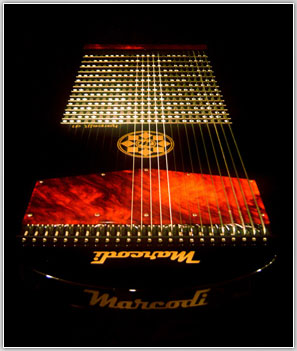 The Manhattan Producers Alliance is a media education, professional mentoring and networking community comprised of Oscar, Grammy, Tony and Emmy award-winning musicians. We are dedicated to advancing the art of music composition, performance and recording. With the help and support of our members, we create unique professional development trainings for the music industry, as well as educational music/music technology initiatives for kids K-12.